How Expensive is a Home Inspection?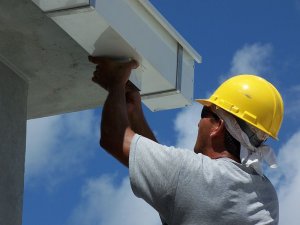 Home inspections vary by State and inspector. In Keller, TX a home inspection typically costs in the $500 range. That is applicable to nearby cities throughout the Dallas – Fort Worth Metroplex, as well. It is important for homeowners to understand why they need an inspection and where to find a qualified inspector. By studying the process, you'll be better equipped to handle the situation.
What is the Purpose of a Home Inspection?
As a homebuyer, you're making a major investment. It is critical to know any problems with the property before you close on the sale. The worst nightmare for a homeowner is to buy a home prior to learning of a major structural issue. There are plenty of worst-case scenarios a qualified inspector can uncover. But at least it will save you from a poor investment. For sellers, understanding your home's value is critical, and that's impossible to do without a credible home inspection.
How Much Does a Home Inspection Cost in Texas?
A typical Texas home inspection costs in the $500 range. Several variables can lower or raise the price. Consider your home's square footage as well as its age and previous damages. Homes greater than 3,000 sq.ft can expect to tack on $30 more each additional 500 sq.ft.
Location matters, even within the context of Texas and DFW. Environmental challenges may cause the inspector to order additional testing. Excessive radon in a given area, is one example of additional testing requirements. Such tests will run you about $150. Older homes may also require tests for asbestos, mold, and lead. Though these tests are not mandated by a governing body, it is wise to heed the advice of a professional home inspector.
But not just any home inspector is worth listening to. Just like with other skilled trades, references and credibility matter. A professional home inspector should be certified by the ASHI (American Society of Home Inspectors). Remember, its not only your investment at stake. It's also the safety and well-being of your family members and pets.
Why Home Inspections are Important for Sellers
Sellers rarely like the idea of spending more money on their soon-to-be-former homes, but a credible home inspection is essential. This is especially true when sellers have been living in the house for several years or a decade. In these cases, certain maintenance problems can be left unattended. Conditions you find tolerable may be a deterrent to buyers. Worst of all, aspects of the home may violate safety requirements for lender funding.
Hiring your own inspector gives you a head start on the process. You can identify problems and efficiently repair the items through various means. When you are forced to rush, the costs can pile up quickly. You end up going for the quickest solution so that you can sell your home on time.
Any kind of electrical, HVAC, or plumbing problem should be put in the hands of a licensed contractor. Code regulations are dynamic and only qualified tradesmen will have the knowledge to keep up with them. It's not difficult to find a professional contractor, like a roofer, and to get multiple bids before choosing your service.
Fixing problems prior to listing is the way to go. You are highly likely to list at a higher price by alleviating a buyer's immediate fears. The last thing a typical buyer wants is to worry about short-term repair costs. Peace of mind is worth a lot more money than you may realize.
Why Home Inspections are Important for Buyers
Even if a bank does not require the buyer to have the home inspected, it is advisable to request one anyway. Home inspections will outline damages, necessary repairs, and code violations that must be addressed for a safe living environment.
Your home inspector will look for electrical, HVAC, and plumbing issues. They will then identify abnormalities in the siding, windows, foundation, and roof. They will also check on the gutter system to ensure functionality. Safety violations or concerns will be foremost on the inspector's mind because it directly relates to the buyer's well-being. Potential repair costs are also a major identifier because the buyer wants to make a sound investment.
Lenders will often request an inspection to mitigate loan risks. One of the worst-case scenarios is foundation problems which can be extremely expensive. If the buyer were to learn of this issue after closing, they might be hard-pressed to pay back the lender. That's why lenders like to identify essential problems so that they are fixed prior to closing. This significantly lowers the lending risk.
As for who is responsible for repairs, that's up for negotiation. A contract typically details how much the seller is responsible for, though it remains dependent on the contractual language. It is usually recommended that repairs are taken care of prior to closing. Getting it fixed beforehand puts the buyer, seller, and lender at ease.