THE BUYING PROCESS
Step by Step
The First Step: Find a Realtor You Can Trust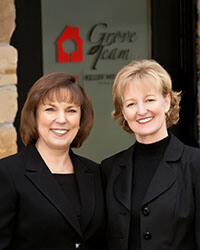 In the home buying process, the first step is to find an experienced Realtor that you can trust. A Realtor's first obligation is to see that you are professionally represented throughout the entire process of buying your home.
The Next Step: Looking for a Home
Learn first about the areas in which you might want to live and look at homes that meet your criteria.
The Big Step: Your Offer
When you find your home, present a competitive offer immediately. Utilizing her extensive negotiation experience, your Realtor will guide you in documenting your requests and choices. The earnest money and option fee checks are due at this time.
We're Starting to Jog Now: The Contract
When the seller accepts your offer, you will need to arrange for inspections, finalize financing, and shop for property insurance. Payment for inspections and the appraisal are due at this time.
You're in the Home Stretch: Inspections
Inspections are performed to ensure that you understand as much as possible about the condition of the property you are buying. Repair details may be further negotiated, and we head to closing!
The Next Step Will Be Into Your New Home: Your New Home
Be prepared to bring a certified check to the closing procedure. After signing all the paperwork and funding of the loan, the next steps you take could be over the threshold of your new home!
Writing a Competitive Offer
In the current market, buyers can have very little leverage when submitting an offer. Sellers can expect multiple offers in many situations, and your buyer's agent bears the responsibility for selling your offer to the seller, but she must have the tools to do so.
Listen to your agent. Your buyer's agent will be able to advise you about each home and the situation surrounding it. Your agent will have the best insights on how to write an offer for a particular home.
Become completely preapproved before shopping. Present all of your supporting documentation to your lender and ask the lender to submit your application to underwriting. In many cases, you will be competing with cash offers, so your financing has to appear as solid as possible.    If at all possible, use a lender your agent recommends because those lenders have excellent reputations with all agents.
Act quickly. Homes in this market can sell in hours, not days or weeks. While it may seem unfair to be asked to make an immediate decision, your agent has no choice but to ask you to do so in most cases. Remember: If you love a home, so do other people.
Offer list price, if not above list price. This too may seem unfair, but the best way to win in a competitive situation is to offer above list price. How much depends on the price point and desirability of the home.
Offer a higher option fee and a shorter option period. Until this market became so heavily weighted toward sellers, the standard option fee was $100, and the standard option period was ten days. No more. Again, follow your agent's advice, but the amount of the option fee has risen dramatically, and the length of the standard option period is 3-7 days.
Offer a quick closing and give the seller at least two days, at no cost, to move after closing. This may vary, but usually, sellers prefer the security of knowing that their home will be sold very soon. Taking a home off of the market and waiting for closing is stressful for sellers since they may have to start over with another buyer if the transaction does not close.
Keep your offer as simple and straightforward as possible. Avoid asking for the seller to pay for your closing costs unless you add that amount to the sales price.
Consider other incentives.  If possible, increase your down payment and earnest money as much as possible. The more money you offer, the more you show how qualified you are to buy.
Buyer's Contract Checklist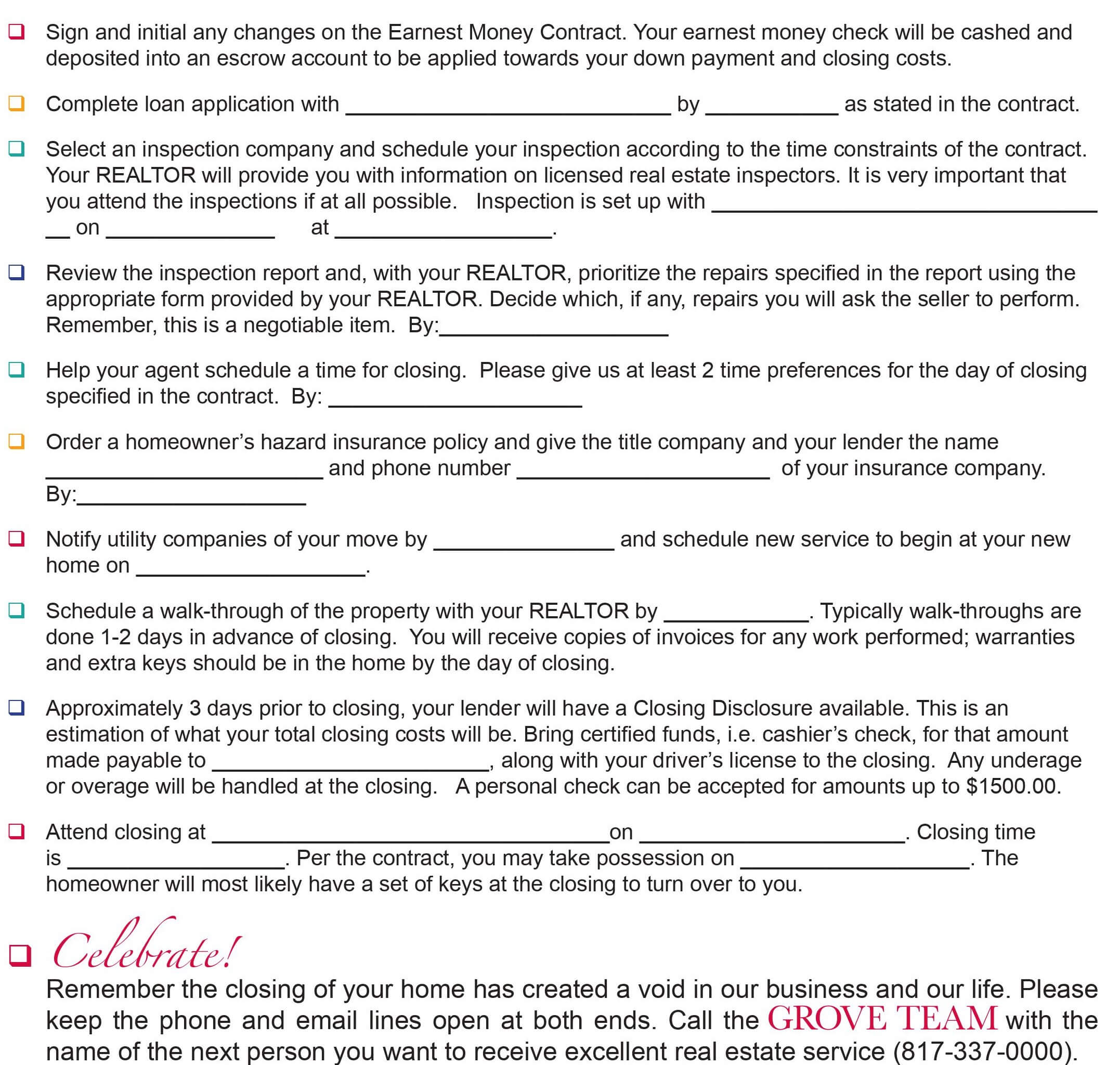 What Happens From Contract to Closing?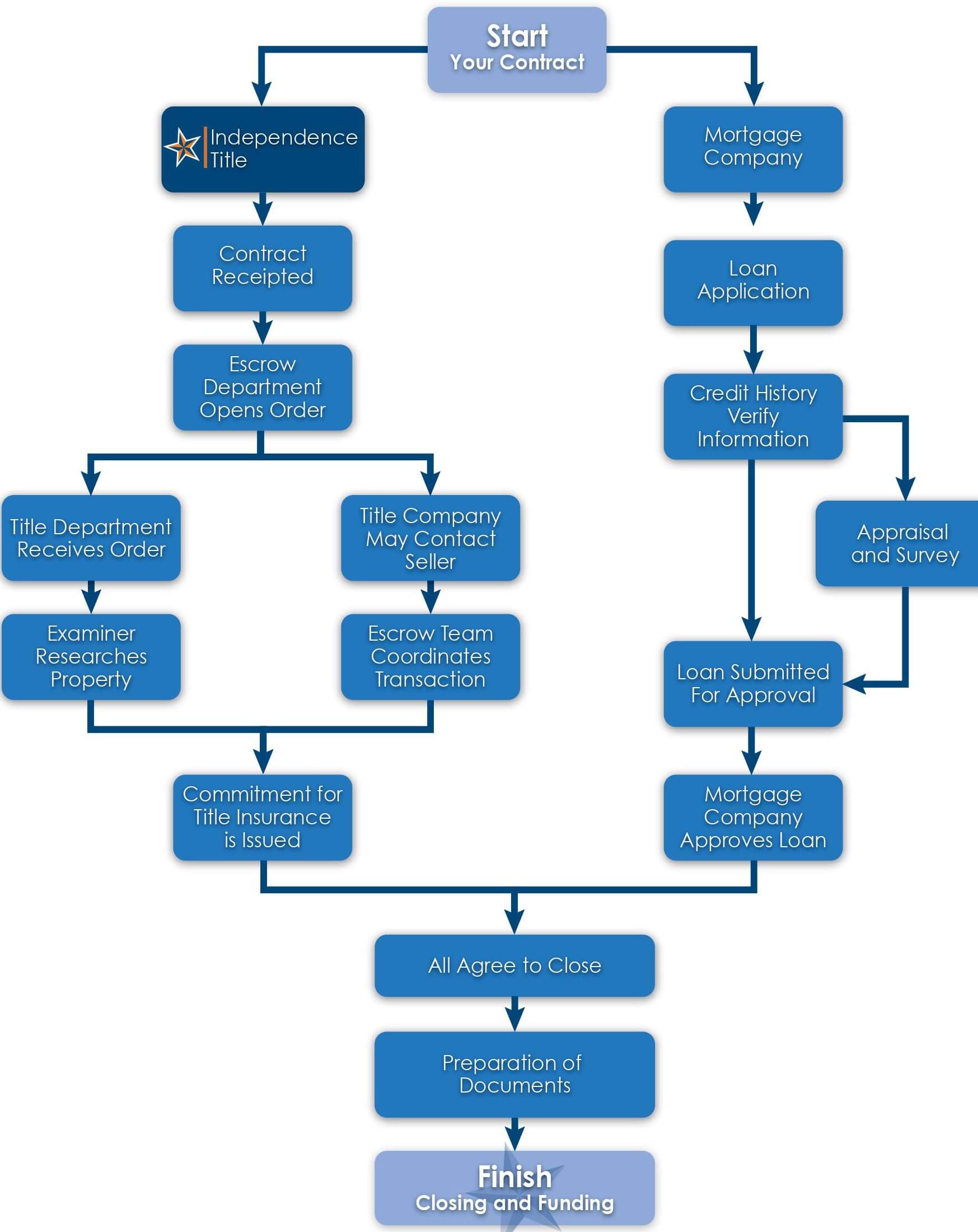 Sellers
Sign up with Email