Texas Education Agency (TEA)
OVERVIEW OF THE STATE ACCOUNTABILITY SYSTEM
In Texas, we believe all students can learn and achieve at high levels. In order to serve all students well, Texans need easy-to- access information regarding how schools and districts are doing.
THE TEA LOOKS AT PERFORMANCE IN 3 AREAS:
Student Achievement
School Progress
Closing The Gap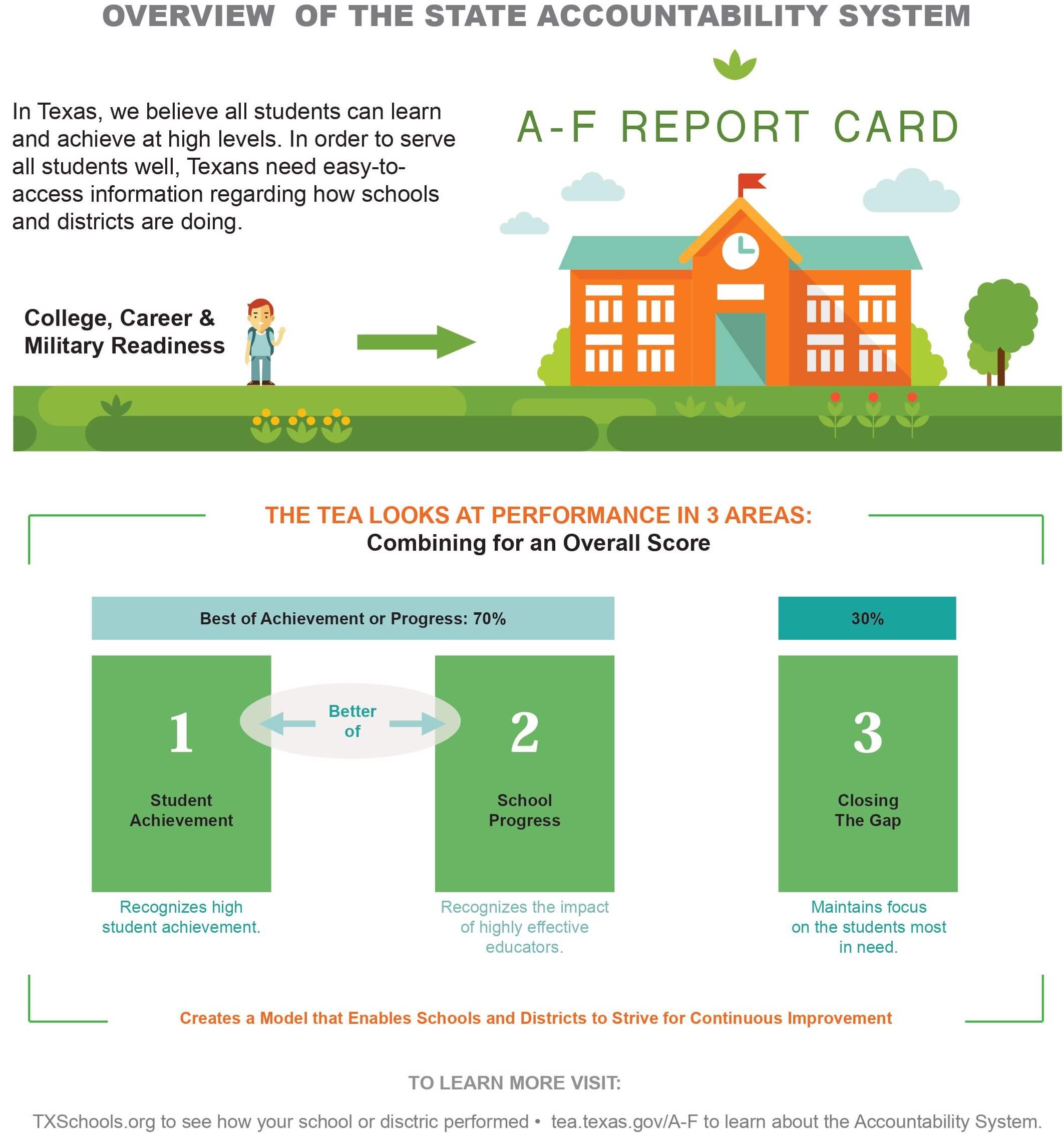 Visit TXSchools.org to see how your school or district performed
Visit tea.texas.gov/A-F to learn about the Accountability System.
Texas School Districts - A to F
This is the first time the Texas Education Agency has issued grades to school districts in an A-F system based on how well they're educating students. Districts receive the official grades this year with 70% based on STAAR test results of either student achievement or school progress, whichever is the higher grade. The remaining 30% is based on closing the gaps between student subgroups, such as those in special education, all racial groups, and those from low-income families.
2022 LOCAL DISTRICT RATINGS