7 Affordable Curb Appeal Ideas for Keller Homeowners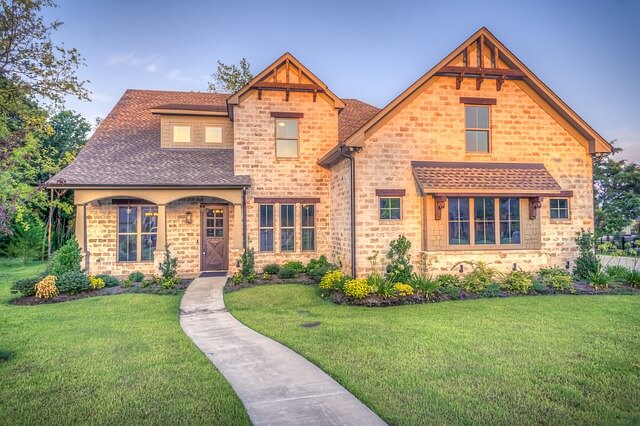 Curb appeal is a big consideration for Keller homeowners. Not only does it increase the value of your home, but it makes for a superior living experience during your residence. While some homes come equipped with premium curb appeal, others require additional projects to improve aesthetics. There are a variety of measures homeowners can take to address these issues. And before you start worrying about the expenses of such projects, understand that many improvements can be made within a reasonable budget. Check out these 7 affordable curb appeal ideas for Keller homeowners:
1 | Outdoor Lighting
Want to brighten up your home's exterior? Try outdoor lighting. Many stores near Keller provide affordable outdoor lighting fixtures for your home. Fixtures can cost as little as $30 depending on the store. Of course, more expensive options are available for homeowners who want to spruce up their home's exterior even more. Aside from enhanced appeal, outdoor lighting can also make your home safer during the winter months. This is particularly true for residents who have older relatives who live with or visit them on a regular basis.  Some people can install lighting with DIY measures while others will need to hire a professional.
2 | Door Painting
Don't underestimate the role your door plays in aesthetics. Your front door is often the first impression of your home and one that can influence how people view the rest of the exterior. This matters most during the selling process, but it also helps you feel good about your home while living there. Exterior paint costs around $25 per gallon which makes it one of the more affordable options for improving exterior aesthetics outside your home. The ROI could be substantial if you end up selling in the future.
3 | Hardware Upgrades
Exterior hardware can make a subtle yet significant difference to your home's optics. When people drive by your home through the neighborhood, they are often influenced by subtleties that are not obvious. Let's think about door knockers, doorknobs, and doorbells, for example. Most hardware stores offer a variety of affordable options for each of these hardware types and the selection is far more diverse than you might think. If that's not enough, consider upgrading the numbers on your house. Crisp lines around the digits can create subtle aesthetic enhancement sure to turn heads.
4| Plants and Flowers
Everybody loves flowers. Not just to smell but to look at. Putting flowers near your porch, front door, or along windows and walkways can make a major difference to your home's exterior. None of these measures will break the bank either. Florists across the DFW area will be happy to provide the colors that accentuate your doorway and paint. The visual aspect of your home's exterior does more than boost its perceived value, it also helps you enjoy your home daily and feel good about entering and exiting each day and night.
5 | Landscaping
Any of the above measures will be nullified without a proper landscape. Everyone understands that the front lawn, walkway, and shrubbery looks best when perfectly manicured. The first impression of a home depends largely on how well the yard is maintained. Once you establish a credible landscape, you can then begin to add more subtle improvements. Think of the landscape as a clean slate on which you can then add to. Another benefit of landscaping is that once it's completed, it will help spark ideas for how homeowners can accentuate the rest of their home's exterior.
6 | Window Cleaning
Windows are an underrated element of curb appeal and not one that homeowners should take for granted. While you might think of the front door and walkway as more immediately apparent to onlookers, windows are often an indicator of how appealing your home actually looks. Spots and streaks can be a major turn off for potential buyers and make current homeowners feel less than stellar about their exterior. Cleaning windows doesn't have to be expensive either. If you grab a lint-free towel and some warm water, you can accomplish more than you might have initially expected
7 | Exterior Furniture
Most homeowners think about outdoor furniture in their backyard. Front yard furniture like porch chairs more substantially impact curb appeal. Make sure you update your porch chairs and other equipment for enhanced aesthetics. That includes pillows and other cushions, along with accents. Updating the front porch furniture can be relatively inexpensive.